Message from President
To Our Shareholders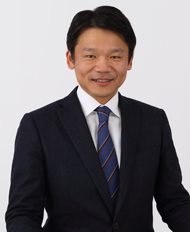 Manabu Miyasaka
President
Yahoo Japan Corporation
More than a year has passed since I took over as president and CEO of Yahoo Japan Corporation (the Company) and began spearheading the transition to a new management structure capable of reaping a windfall of new growth opportunities in the burgeoning mobile-based Internet market in Japan. The proliferation of handheld smart devices in Japan continues to accelerate at a dizzying pace. MM Research Institute, Ltd., estimates that smartphone users accounted for approximately 37.2% of the total mobile phone user base in Japan as of March 31, 2013. This figure is expected to exceed 50% by the end of March 2015 and 73% by the end of March 2018. Our Smartphone First policy is designed to leverage this phenomenal growth. At the same time, smart pad usage has entered an explosive take-off phase. Determined to capture the tremendous growth potential of today's mobile-based Internet market, the Company and its consolidated subsidiaries (the Yahoo Japan Group) intend to increase revenues by enhancing user convenience as well as providing exciting new services in tune with the new era of mobile-based Internet usage.
Overview of Fiscal 2012
Fiscal 2012, the year ended March 31, 2013, marked the Yahoo Japan Group's 16th consecutive year of record-high sales and profits since the commencement of operations. Consolidated net sales climbed 13.5% year on year, to ¥342.9 billion; consolidated operating income expanded 12.9%, to ¥186.3 billion; consolidated ordinary income grew 12.8%, to \188.6 billion; and consolidated net income rose 14.4%, to ¥115.0 billion.
While persistent yen strength and further deterioration in eurozone economies dampened sentiment in Japan during the first half of the period, the introduction during the second half of stimulative economic policies by the newly elected Japanese government heightened expectations for recovery and fueled a significant correction in the yen's value and a surging stock market in the fourth quarter. Against this backdrop, our successful efforts to optimize promotion advertising systems and solid growth in revenues from premium advertising contributed strongly to sales growth for the year, as did the increase in the monthly Yahoo! Premium membership fee implemented during the period. Notably strong second-half results supported double-digit growth in net sales, operating income, ordinary income, and net income for the full year, providing a strong endorsement of our new management structure.
Turning to costs, personnel expenses expanded in line with growth in total employee numbers resulting from an increase in the number of consolidated subsidiaries. Higher performance-based bonuses reflecting the year's profit growth also pushed up personnel expenses. Depreciation increased as a result of higher investments in servers and other network-related equipment associated with the increase in consolidated subsidiaries. Meanwhile, sales promotion costs for e-commerce services such as YAFUOKU! (formerly Yahoo! Auctions) and Yahoo! Shopping declined. Business commissions also decreased thanks to ongoing efforts to increasingly internalize production and improve overall business efficiency.
Note: In January 2013, the Yahoo Japan Group's two advertising product categories were renamed as promotion advertising (formerly referred to as listing advertising) and premium advertising (formerly referred to as display advertising).
Overview of the Advertising-Related Business
In fiscal 2012, advertising-related revenues totaled ¥190.5 billion, representing approximately 56% of the Yahoo Japan Group's consolidated net sales.
According to industry data compiled by DENTSU INC., total advertising expenditures in the Japanese market in calendar 2012 grew 3.2%, the first year-on-year increase in five years. Internet-related advertising expenditures, meanwhile, continued to grow strongly, up 7.7%. Against the backdrop of relatively strong Internet-related growth, the Yahoo Japan Group recorded a 15.0% surge in advertising-related sales in fiscal 2012.
Advertising products appearing on the Yahoo! JAPAN site fall under two categories: (1) promotion advertising based on a cost-per-click model, including Sponsored Search® paid search advertising and Yahoo! JAPAN Display Ad Network (YDN) interest-based advertising; and (2) premium advertising based on a cost-per-impression model, including Brand Panel and Prime Display.
Paid search advertising generated 65% of the Yahoo Japan Group's total advertising revenues in fiscal 2012. Since the transition of our paid search advertising distribution system from Yahoo! Inc. to Google Inc. in November 2011, we have made numerous refinements aimed at enhancing the system's distribution accuracy. As a result, advertising distributed to individual users of Yahoo! JAPAN search services is more relevant, leading to an increase in revenues per search query. Explosive growth in smartphone-based search queries in recent years has also boosted revenues. Moreover, interest-based advertising revenues are also expanding considerably, owing to a major overhaul to our platform resulting in greater distribution accuracy. The interest-based advertising platform now distributes graphic-based ads in addition to text-based ads, thereby enhancing advertising efficacy. Sales of interest-based advertising, though accounting for just 7% of total advertising revenues in fiscal 2012, continue to show robust growth. Accordingly, we expect interest-based advertising to become a major revenue source in future years.
As a result of the aforementioned factors, sales of promotion advertising in fiscal 2012 surged 18.6% year on year.
In premium advertising, we focused on improving core products, including Brand Panel and Prime Display, with an eye to eliciting strong emotions and leaving a lasting impression on viewers. To our Brand Panel lineup we added Top Impact and Brand Panel Expand Screen, two new high-impact products appearing on the Yahoo! JAPAN top page. Our national clients have responded quite favorably to these new products. In our Prime Display lineup, we began offering Prime Display Double Size, which leverages larger size to achieve greater advertising efficacy.
As a result of these and other efforts, fiscal 2012 sales of premium advertising grew 6.7%.
Overview of Other Businesses
In e-commerce service-related businesses, YAFUOKU! and Yahoo! Shopping recorded flat year-on-year growth in transaction values and revenues. Sales of paid digital content, on the other hand, grew firmly thanks to our tie-up with GREE, Inc., in the smartphone-based game business. The release of new game titles in partnerships with other game production companies also yielded positive benefits during the period. As a result, total e-commerce service-related business sales were up year on year.
Revenues from Yahoo! Premium membership services also advanced, reflecting an increase in the monthly membership fee, from \330 to ¥380 (before tax), as well as growth in member numbers resulting from an initiative undertaken with SoftBank Mobile Corp. to acquire new members at SoftBank Mobile retail stores.
Maximizing Shareholder Value
While the Yahoo Japan Group prioritizes the accumulation of retained earnings to further strengthen our financial structure and to fund investments required to expand operations going forward, we also understand the importance of returning profits to shareholders on an ongoing basis. Management takes a flexible approach to enhancing shareholder value, employing both share buybacks and dividend payments.
During fiscal 2012, we enhanced shareholder value on both fronts. In February 2013, management bought back and retired ¥20.0 billion worth of the Company's shares. In addition, we paid an annual cash dividend of ¥401 per share, a 15.6% increase compared with the previous fiscal year's dividend of \347 per share.
Investor Relations
Stock Quote
TSE Stock Quote (Real Time)
12/13 12:50 JST
Price

565

Change

-2

Open

562

High

570

Low

561